Look up term
When you work on a document, memoQ automatically gives you some terms it recognizes in the text. However, you may be interested in finding other terms, too.
To find a term that memoQ didn't give you automatically, use the Look up term command.
In the Look up term window, you can find entries that contain specific words. Then you can insert the target-language equivalents of the terms in the target cell. You can also make changes to term base entries. In this window, memoQ will find all entries containing the expression you are looking for.
Searches source and target: You can search both in the source-language and the target-language terms in the term base.
How to get here
On the Translation ribbon, click

Look Up Term

. The

Look up term

window opens.

Or use the keyboard: Press Ctrl+P.
Selected text is looked up automatically: If you select text before opening Look up term, the selected text appears in the Search for box. The results list appears automatically in the main part of the window.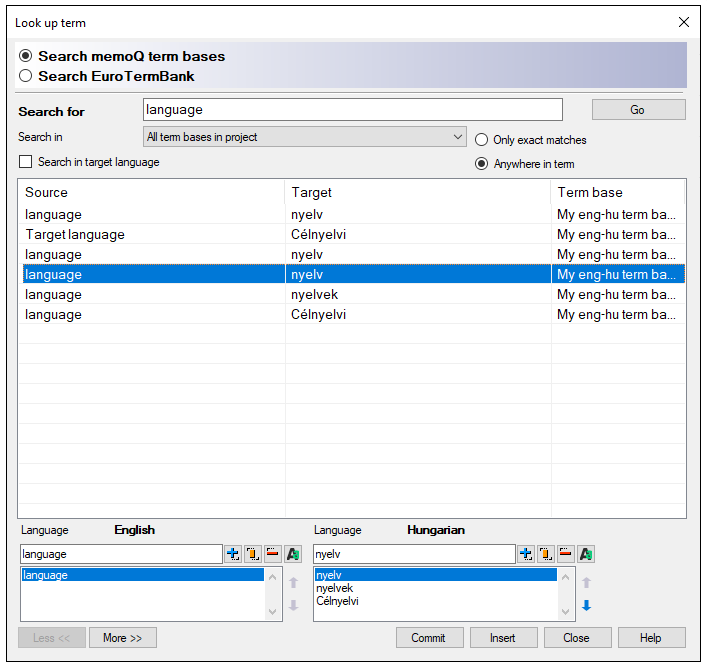 What can you do?
When you finish
To return to the translation editor: Click Close.