memoQ backup wizard
The memoQ backup wizard is a Windows app installed with memoQ. It allows you to back up and restore local projects, along with all the local resources registered in them. You can also back up your entire memoQcontent (projects, resources and memoQ settings), and restore it on a new computer to start using memoQ there.
How to get here
From outside memoQ:
On your PC's desktop, double-click the memoQ backup wizard 

 icon.
OR:
Click the Start button.
From the Dashboard:
On the Project ribbon, click the Back Up  button.

From the button menu, select if you want to back up your entire memoQ content or only selected projects.

To back up your projects: First, select them from the Dashboard. To select multiple projects, hold down Ctrl and click all the projects you want to back up.
The memoQ backup wizard window opens: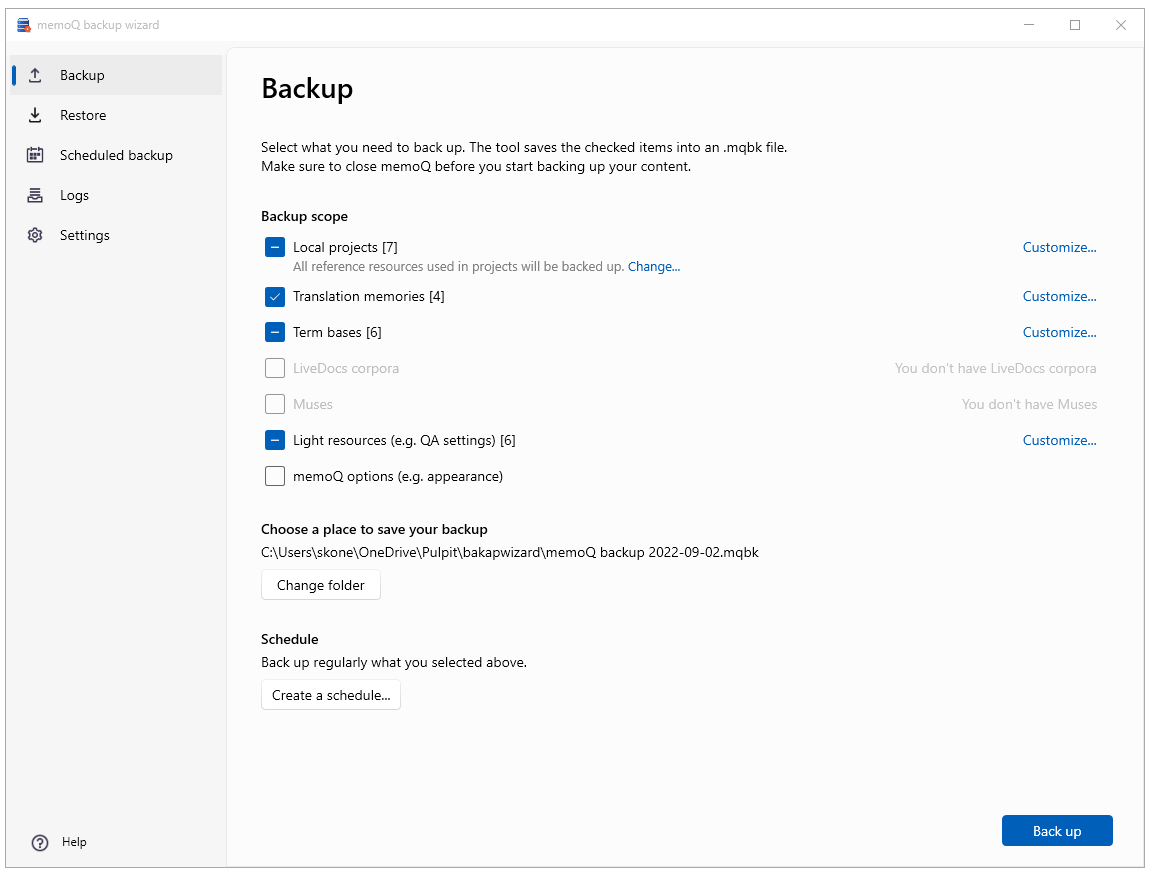 What can you do?
When you finish
If you do not run a backup or restore, just check logs or change schedules: To close the wizard, click the X in the upper right corner.
If a backup or restore fails:
To go back to the Backup page, click Back.

To try the backup with the same settings: click Try again.
When a backup or restore is ready:
To close the wizard: Click Exit.

To close the wizard and go back to memoQ: Click Exit and open memoQ.