Project > Import as new
This Help topic is under construction, please check back later.
How to get here
On the

Active Projects

list, click a project.
Drag one or more documents, folders, or a ZIP file to the area marked with the icon. Or, browse to the files or folders, select them, and click the

Open

button. The import settings appear.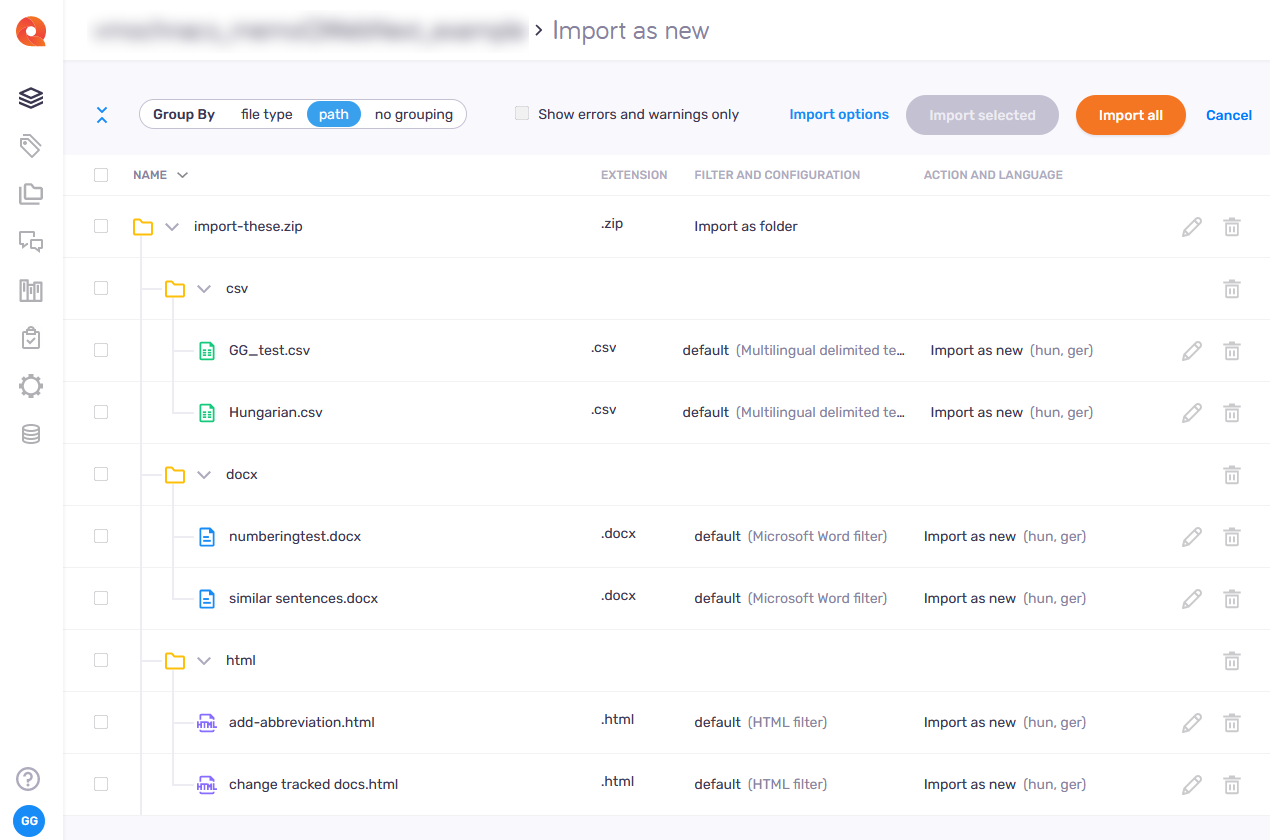 What can you do?
Don't clear the Record version history check box: memoQ keeps track of the history of each document. To do that, it stores extra information in the documents. You need this to view the documents with track changes, or to review changes that a reviewer made. If you switch this off, it saves some space on your computer. But on the whole, turning off version history isn't a good idea.
When you finish
To import, reimport, or update the documents with the settings you chose: Click the Import all or Import selected button. memoQ returns to the Translations page.
To return to the Translations page, and not import the documents: Click the Cancel link.